After two European rounds of the Rotman Trading Competition (RETC 2016, 2018) in Rome and two global rounds in Toronto (RITC 2017, 2018) where we successfully represented master's degree programme Banking (Faculty of National Economy) led by assoc. prof. Jana Kotlebová, PhD. we are again open to the world competition.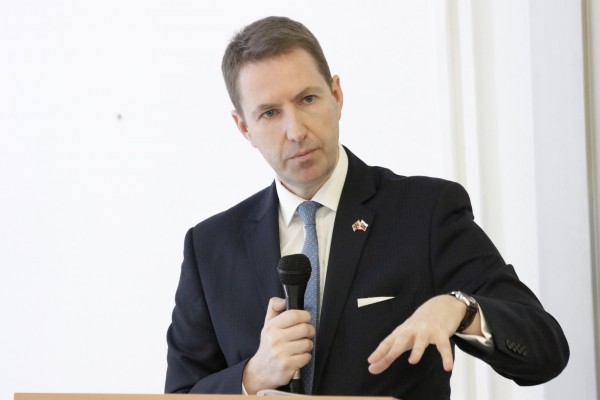 Ambassador extraordinary and plenipotentiary of the United Kingdom and Northern Ireland H.E. Mr Andrew Garth spoke at the University of Economics in Bratislava on Tuesday, 5 March 2019 at Diplomacy in Practice lecture series. Ambassador Garth presented to Slovak and international students various different aspects of the work of a diplomat sharing with them his knowledge of the world of diplomacy. Ambassador Garth stressed the importance of communication in diplomatic practice not only in negotiations but also in contact with different cultures.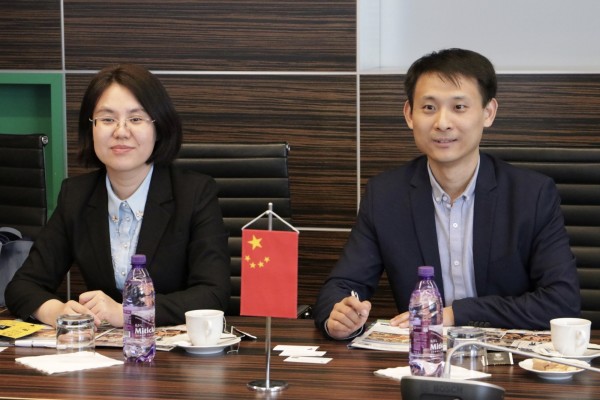 On 5 March 2019 a meeting with Tianjin University took place. Tianjin University (TJU) is the first modern higher education institution in China and ranks among major Chinese universities.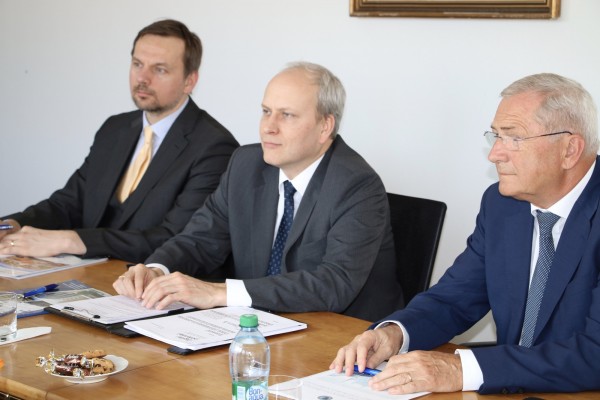 The new ambassador of Estonia to Slovakia, residing in Vienna, H.E. Toomas Kukk visited the University of Economics in Bratislava on 26 February 2019. On behalf of rector, the ambassador was welcomed by Mr Boris Mattoš, vice-rector for international relations and Ms Jana Péliová, vice-rector for management of academic projects. Mr Pavol Ochotnický, head of Department of Finance at the Faculty of National Economy, Mr Peter Pochaba, honorary consul of Estonia and Mr Ott Laido, councillor of the Estonian embassy were also present at the meeting.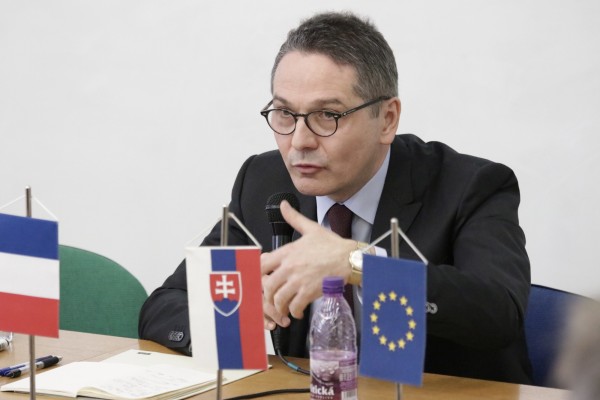 Ambassador extraordinary and plenipotentiary of France to the Slovak Republic, H.E. Christoph Léonzi presented to students the most recent political and economic situation in France. His lecture took place on 26 February 2019 as a part of Diplomacy in Practice lecture series.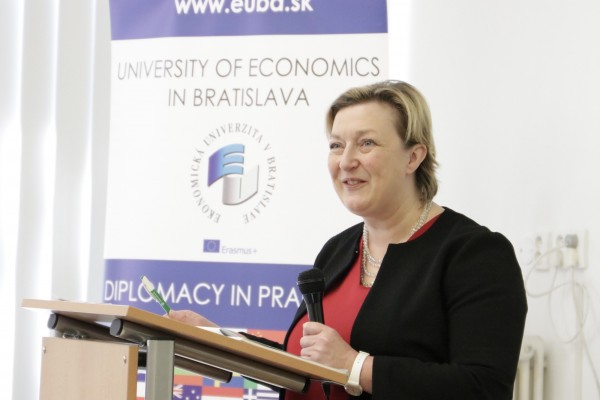 On 19 February 2019 Ambassador Extraordinary and Plenipotentiary of Ireland to the Slovak Republic H.E. Hildegard Ó Riain visited the University of Economics in Bratislava and launched 25th edition of Diplomacy in Practice lecture series. The main topic in the spring term is the current economic and political situation in Europe. Ambassador Ó Riain discussed Ireland's economic diplomacy, Brexit and Ireland's migration policy. In her lecture, she stressed importance of the upcoming European Parliament elections also with regard to increasing the participation in the elections. In discussion, the Ambassador answered the questions by students which focused on internal politics of Ireland and EU funds.
Thursday, 14 February 2019 saw a meeting of HERMES Strategic Alliance for Dual Degrees hosted by the University of Economics in Bratislava. The meeting was attended by representatives of following universities: EM Strassbourg, University in Tübingen, University of Alcala, Universita' Ca' Foscari Venezia, TU Dresden, University of Pavia and University of Hohenheim Strategic objectives of the organization were discussed on the meeting.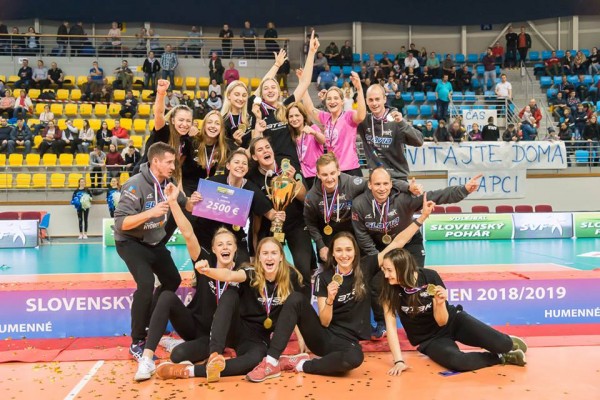 Volleyball players of Slavia EU Bratislava triumphed in the Slovak Cup 2018/2019 in women's volleyball and after two years break, they again sit on the throne. In Sunday´s final in Humenné they won with their hometown rivals from Strabag VC Bratislava - last year's champions, after a dramatic fight 3: 2 (22, 20, -14, -26, 12). They won the fourteenth triumph in the national cup competition (1993, 1994, 1995, 1996, 2003, 2004, 2005, 2006, 2010, 2013, 2015, 2016, 2017, 2019).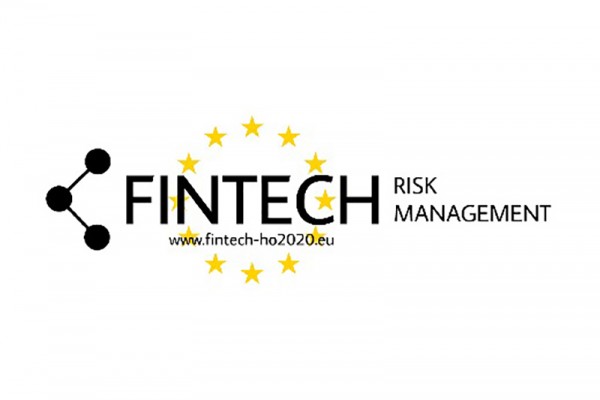 Kick-off meeting with presence of representatives from project partners European regulatory institutions and other distinguished guests officially started FIN-TECH - FINancial Supervision and TECHnological Compliance training programme.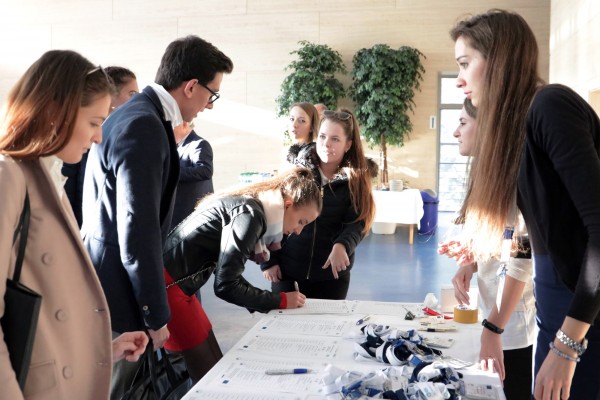 On November 15-16, 2018, the University of Economics in Bratislava (EUBA) hosted the international scientific conference "Digitalization and Smart Green (R)evolution" dedicated to the celebration of 65th anniversary of the Faculty of National Economy as well as the successful implementation of the H2020 Twinning project EDGE – Environmental Diplomacy and Geopolitics. The conference brought together more than 200 scholars, practitioners as well as policymakers and was accompanied by the launch of the State of Environmental Migration 2018 – the joint volume of papers published by the University of Liege.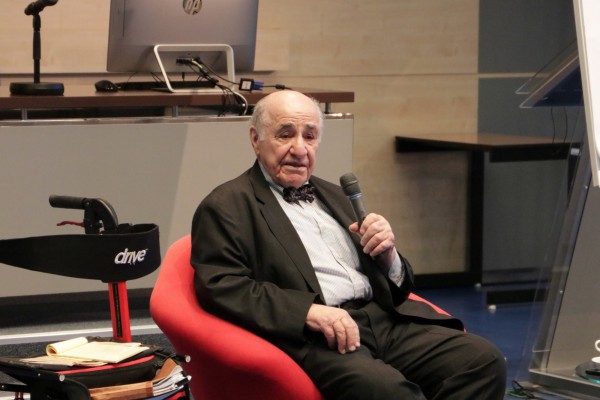 The University of Economics in Bratislava is hosting Ronald Coase Institute Workshop on Institutional Analysis from December 10th -14th, 2018. Among distinguish faculty members from prestigious universities is also well known Robert Aliber, Professor Emeritus of the University of Chicago. He has written extensively about the financial crisis in Iceland and co-edited with Gyfli Zoega Prelude to the Icelandic Financial Crisis (Palgrave, 2011).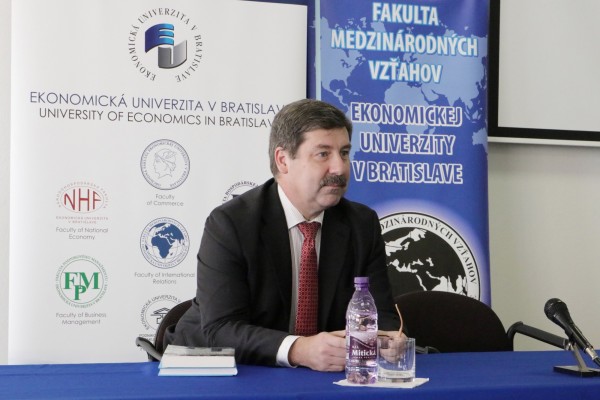 The State Secretary of the Ministry of Foreign and European Affairs, Mr František Ružička, launched on 28 November 2018 on the premises of the University of Economics in Bratislava an exhibition "100 Years of Slovak Diplomacy" organized jointly by the Department of Cultural Diplomacy of the Ministry of Foreign and European Affairs and Institute of History of the Slovak Academy of Science. The exhibition is displayed in the V2 conference room and presents photos taken by ambassadors and members of the diplomatic staff who were guests in 22nd and 23rd edition of the Diplomacy in Practice lecture series last academic year.
Subcategories
University of Economics in Bratislava is a member of various International Institutions