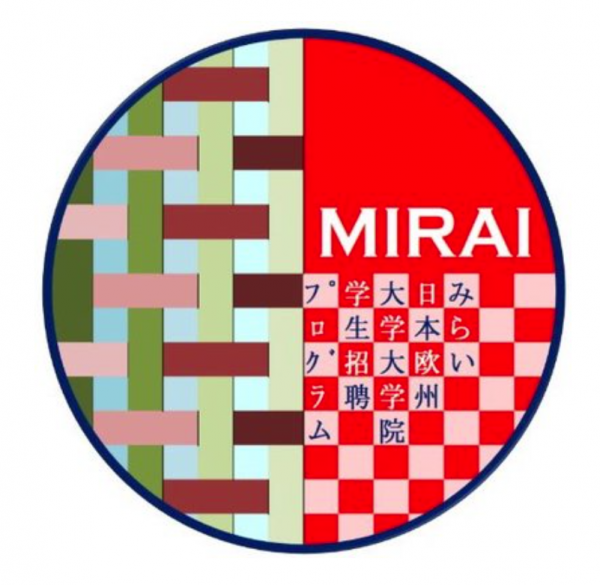 Milí študenti EU v Bratislave! Dávame do pozornosti nasledovnú ponuku pre štipendijný program "MIRAI - 未来" v Japonsku! O čo sa jedná? Výberové konanie na štipendijný program. Prečo názov MIRAI - 未来" ? Názov programu "MIRAI - 未来" môžeme preložiť ako "budúcnosť". Ministerstvo zahraničných vecí Japonska dúfa, že program podporí vzájomné porozumenie, intelektuálne diskusie účastníkov a pomôže vybudovať silné kontakty medzi budúcimi lídrami ako Japonska, tak i mnohých krajín sveta.
Z dôvodu zefektívnenia procesov a elektronizácie služieb, oznamujeme všetkým ubytovaným v študentských domovoch EU v Bratislave, že od mája 2018 má každý ubytovaný možnosť nahlásiť poruchy prostredníctvom centra podpory EUBA Helpdesk System na webovej stránke https://helpdesk.euba.sk.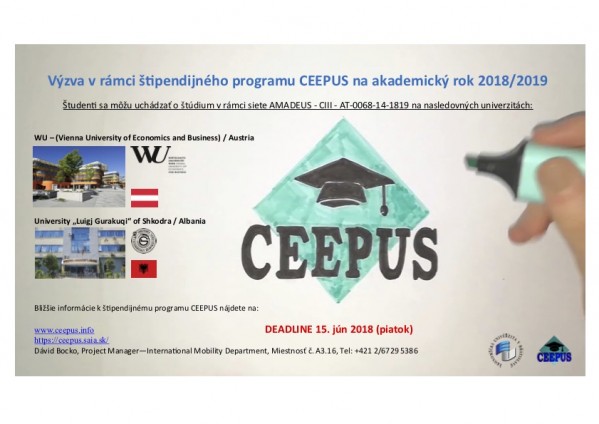 Prihlasovanie na mobility v rámci štipendijného programu CEEPUS pre študentov na akademický rok 2018/2019 bolo otvorené. Študenti sa môžu uchádzať o štúdium v rámci siete AMADEUS - CIII-AT-0068-14-1819 na nasledovných univerzitách: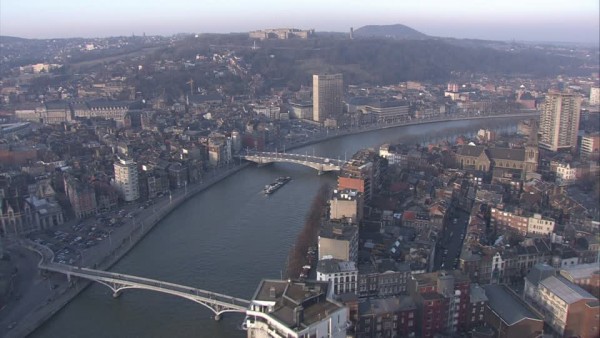 Milí doktorandi a študenti, naša partnerská univerzita University of Liege v Belgicku Vás pozýva na letnú školu "Environmental Changes and Migration", ktorá sa bude konať 4. - 8. septembra 2018. Letná škola je určená predovšetkým pre doktorandov a študentov 4. a 5. ročníka, ktorých oblasť záujmu predstavujú klimatické zmeny, migrácia a im príbuzné témy. Projekt EDGE (Environmental Diplomacy and Geopolitics) bude financovať náklady spojené s dopravou a ubytovaním.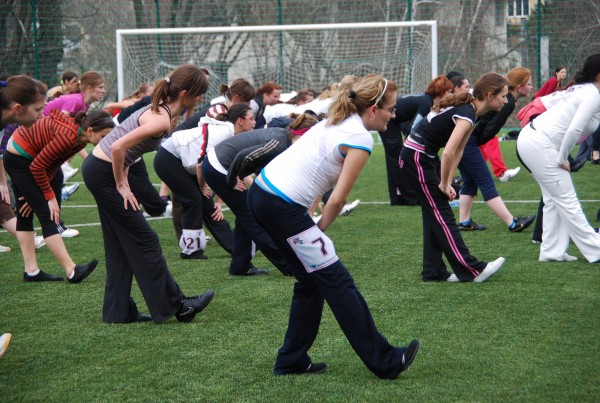 Centrum telesnej výchovy a športu organizuje v akademickom roku 2017/2018 pre všetkých študentov Ekonomickej univerzity v Bratislave Letné telovýchovné sústredenie, ktoré sa uskutoční od 5. – 8. júna 2018 vo vzdelávacom zariadení Virt (Komárno, 3 km od Patiniec).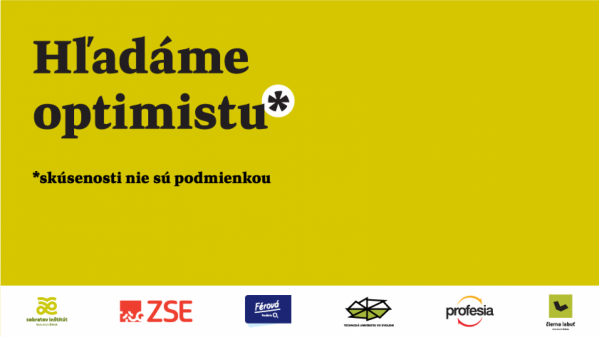 Technická univerzita vo Zvolene a Centrum environmentálnej a etickej výchovy Živica od roku 2012 realizujú projekt Sokratov inštitút pre nadaných vysokoškolákov rôznych odborov a absolventov do 32 rokov. Jeho cieľom je podpora medziodborovej spolupráce, diskusie s odborníkmi z praxe na rôzne témy, získavanie skúseností a zručností v rôznych oblastiach. V roku 2017 bol projekt ocenený za inovatívne vzdelávanie cenou Global Education Network Europe Award.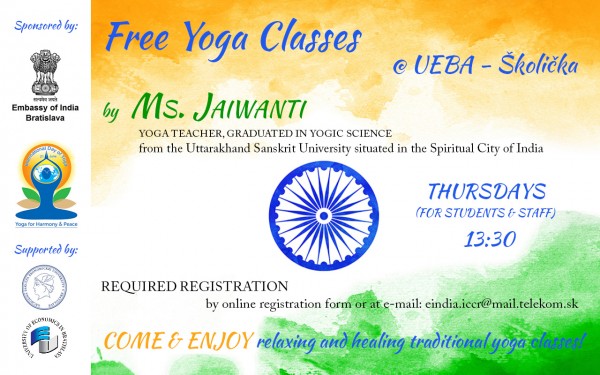 Milí študenti, ponúkame vám možnosť zúčastňovať sa pravidelných lekcií tradičnej jogy s učiteľkou jogy Jaiwanti Singh v priestoroch Školičky, ktoré sa budú konať každý týždeň od 12. apríla 2018, vo štvrtok v čase od 13:30 – 14:30 (termín vyhradený pre študentov).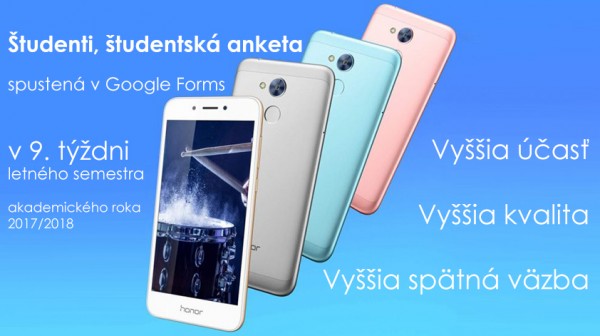 Študenti, v 9. týždni letného semestra akademického roka 2017/2018 bude opäť spustená študentská anketa. Anketa Vám umožní vyjadriť svoj názor na učiteľa a predmety, ktoré tento semester absolvujete, preto neváhajte a využite túto možnosť. Anketa bude anonymná a bude Vám sprostredkovaná cestou Google Forms.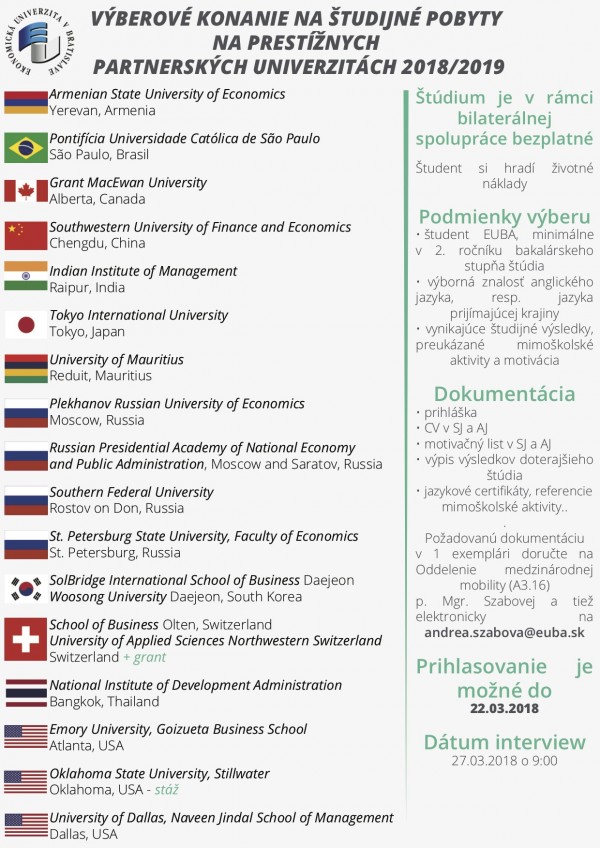 Si študent EU v Bratislave? Si minimálne v 2. ročníku bakalárskeho stupňa štúdia? Máš výbornú znalosť anglického jazyka, resp. jazyka prijímajúcej krajiny? Máš vynikajúce študijné výsledky, preukázané mimoškolské aktivity a motiváciu? Ak si odpovedal 4x ÁNO, máš možnosť sa prihlásiť na výberové konanie na študijné pobyty na prestížnych partnerských univerzitách 2018/2019.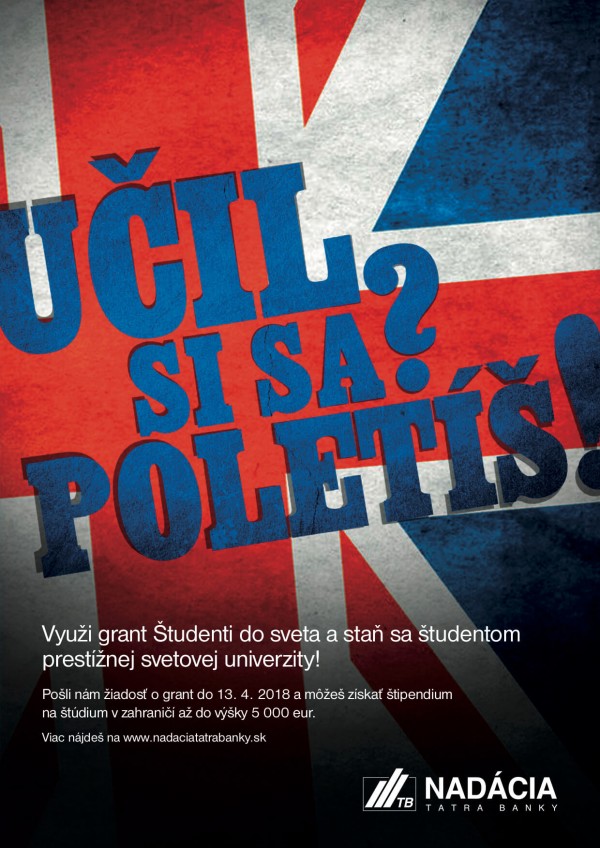 Nadácia Tatra banky aj v tomto roku otvorila Grantový program Študenti do sveta. Má ambíciu podporiť našich najlepších študentov v získavaní skúseností na zahraničných školách a v ich uplatňovaní na Slovensku. V rámci grantového programu budú poskytované finančné granty do výšky 5 000 EUR na pokrytie časti nákladov spojených so zahraničnými študijnými pobytmi, letnými školami, stážami a výskumnými pobytmi na niektorej z renomovaných univerzít v zahraničí.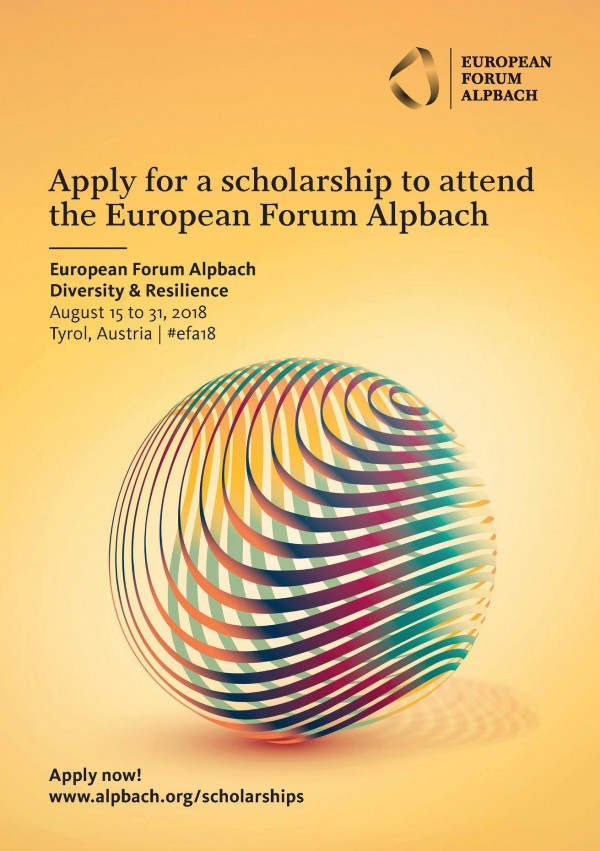 Radi by ste sa zúčastnili interdisciplinárnej konferencie, na ktorej sa diskutuje o tých najaktuálnejších témach, ako napr. umelá inteligencia, obnoviteľné zdroje, nové techniky vo vzdelávaní, enviromentálne problémy, otázka migrácie? Chcete sa vzdelávať aj mimo vášho štúdia, diskutovať na aktuálne témy s mladými ľuďmi z celého sveta a zároveň stráviť 2 týždne v nádhernej alpskej dedinke? European Forum Alpbach je potom pre vás to pravé.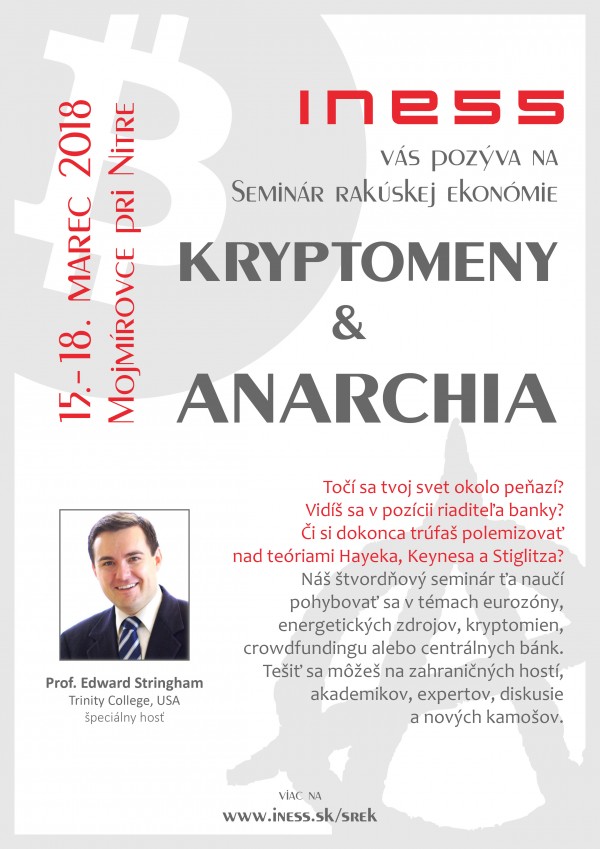 INESS - Inštitút ekonomických a spoločenských analýz Vás pozýva na Seminár rakúskej ekonómie (SREK).