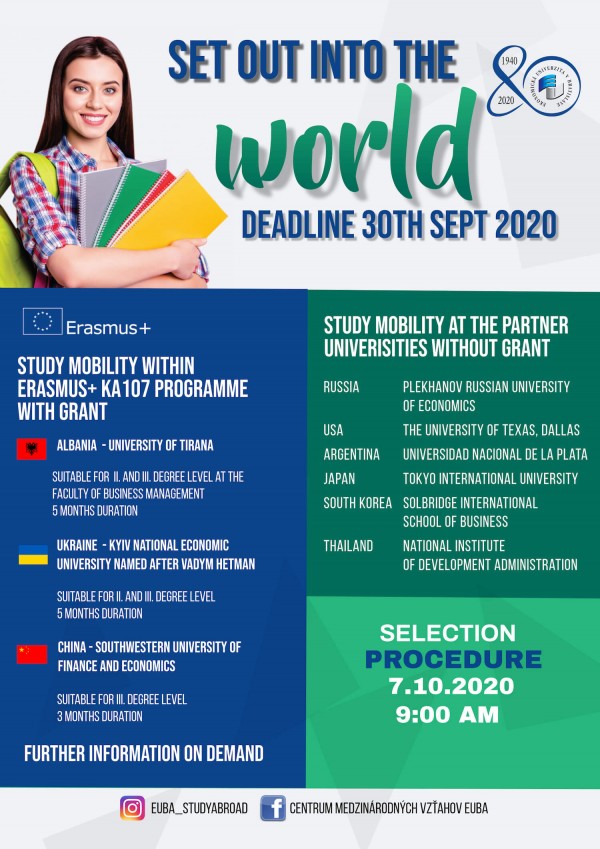 The Department of International Mobility at the EU in Bratislava announces a call for studies at prestigious universities for the summer semester in the academic year 2020/2021.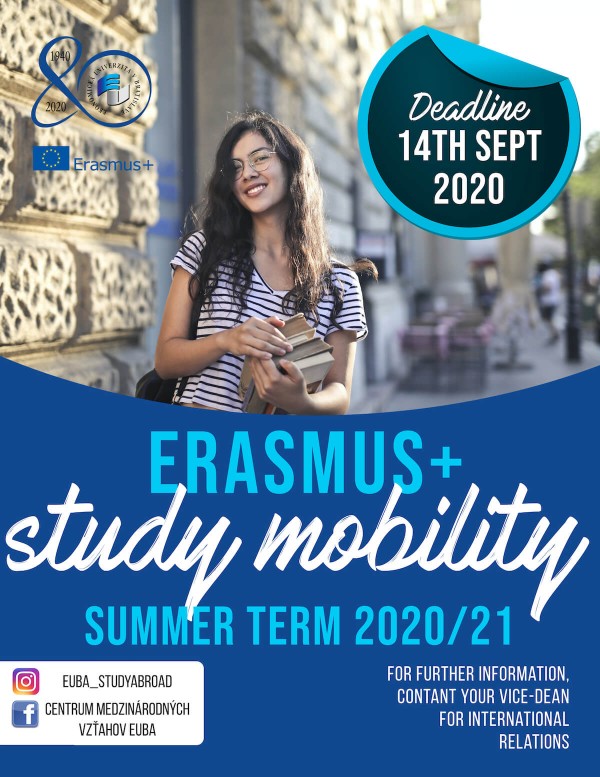 The Department of International Mobility at the EU in Bratislava announces an additional call for Erasmus + summer semester in the academic year 2020/2021. Study at a foreign university, meet new people and discover new possibilities!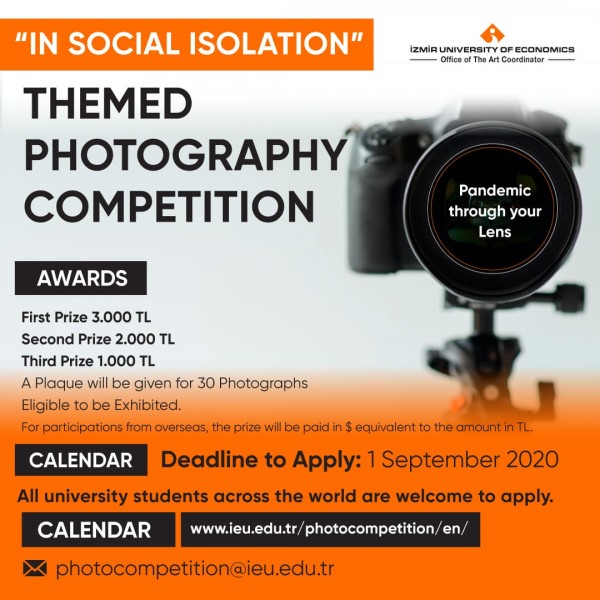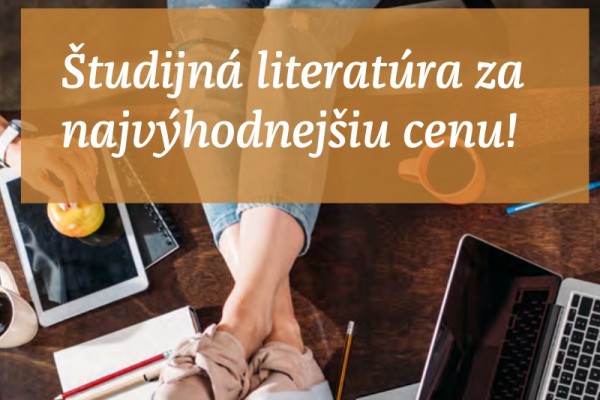 Vydavateľstvo Wolters Kluwer v spolupráci s Ekonomickou univerzitou v Bratislave ponúka možnosť zaobstarať si študijnú literatúru na predmety spoločného základu na všetkých fakultách univerzity v elektronickej forme.
Balíček učebníc v elektronickej forme obsahuje 14 kníh potrebných na úspešné zvládnutie skúšok v zimnom či letnom semestri na prvom stupni štúdia na Ekonomickej univerzite v Bratislave.

Vážení priaznivci nových riešení, milí priatelia, aj Slovensko je zapojené do tohtoročného júnového hackathonu HackYeah. Hlavný partner tohto podujatia – program GovTech Poľsko, ktorý úspešne funguje v úrade premiéra Poľskej republiky, má za cieľ opäť vytvoriť motivované prostredie na riešenie aktuálnych problémov.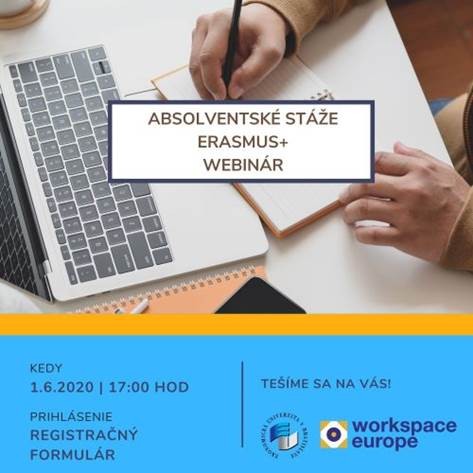 Milí študenti, budúci absolventi, keďže sa nemôžeme stretnúť osobne, pripravili sme si pre vás webinár venovaný absolventským stážam Erasmus+. Počas webináru vám porozprávame všetky informácie o pracovných stážach, ako si stáž hľadať aj ako vybaviť všetko potrebné. Budeme sa samozrejme tešiť na vaše otázky, takže si ich na nás pokojne pripravte.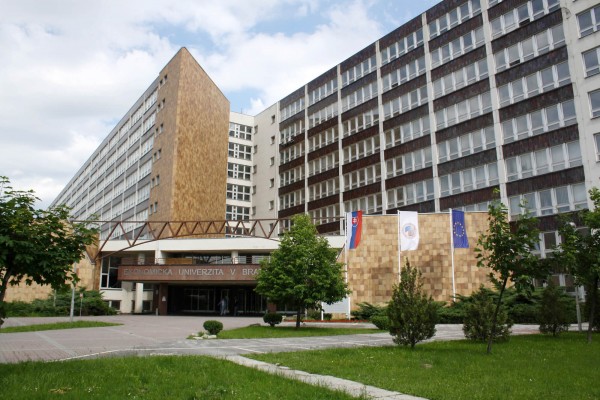 Vážení študenti,
v súvislosti s mimoriadnou situáciou ohľadom šírenia vírusu COVID-19 by sme Vám radi poskytli praktické usmernenia, ako postupovať pri jednotlivých situáciách týkajúcich sa Vašej zahraničnej mobility. Národná agentúra pre program Erasmus+ vypracovala na základe pokynov Európskej komisie prehľadný návod ako postupovať v prípadoch, keď: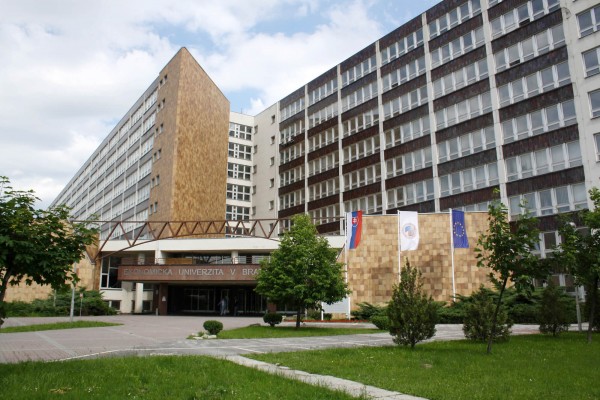 Vážené študentky, vážení študenti,
Oddelenie medzinárodnej mobility EU v Bratislave si vás dovoľuje informovať o aktuálnych opatreniach v súvislosti s výskytom a šírením koronavírusu COVID-19, ktoré boli prijaté, resp. aktualizované dňa 24. marca 2020.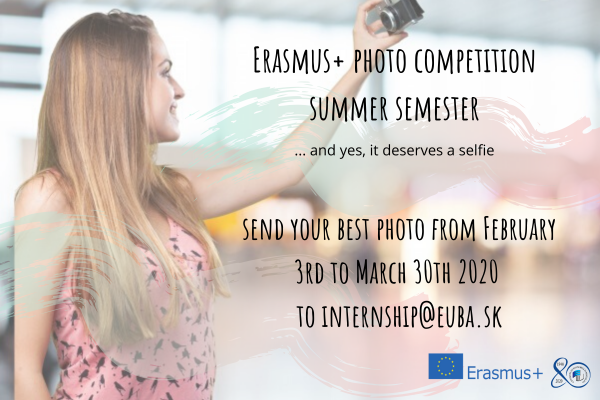 ...and yes, it deserves a selfie!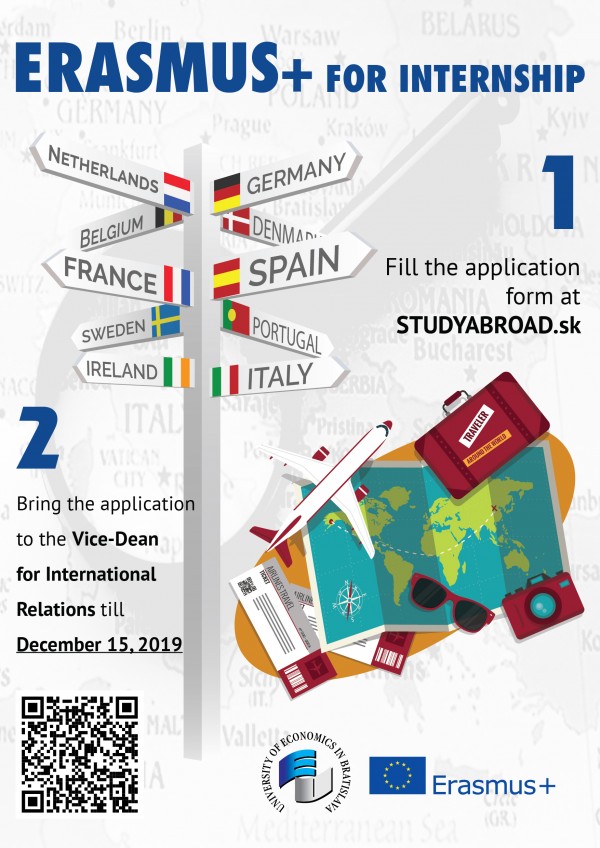 Do not hesitate to take advantage of the unique opportunity to take part in Erasmus+ for internship. Get professional / practical skills to better understand an economic and social conditions of host country in synergy with the acquisition of work experience and language skills.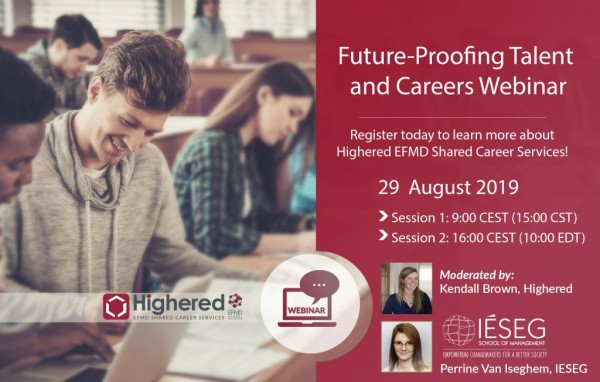 Application process - Students are invited to apply for this event via the application form http://bit.ly/30rbEIf . which can also find in your school/ University Highered Global Job Board https://euba.gethighered.global/. The deadline for applications is September 15th. Exact details of the agenda will be released to selected participants.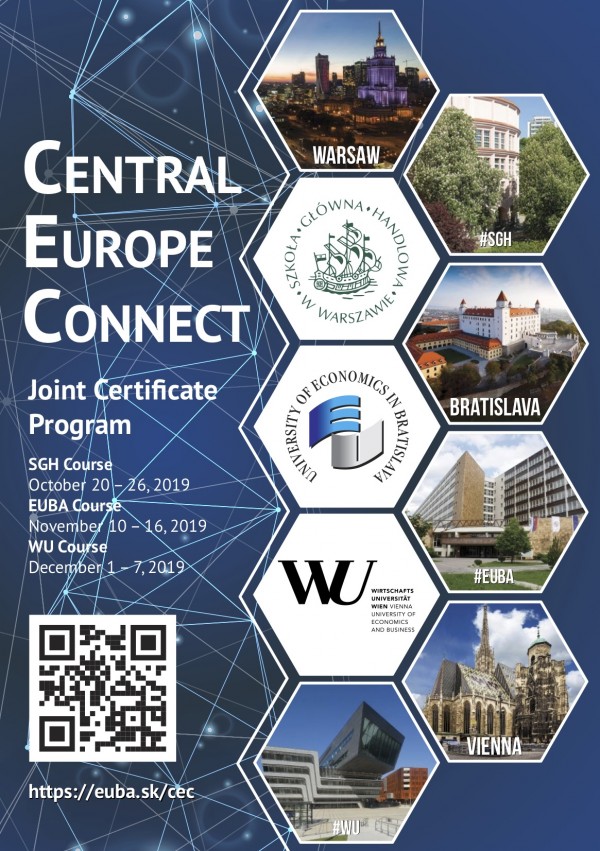 Be part of new project CEC – Central Europe Connect and enrich your study period about new knowledges.